ABOUT MARION BODY WORKS
"Excellent workmanship and honest value." Back in 1905 our founder determined that this would be our defining difference in the market, and he was right. We begin building every piece of equipment knowing we must deliver, every day, on both.
Why do fire and emergency departments, brokers and dealers across the U.S. have utmost confidence in Marion?
Our knowledge and experience across five product groups – fire & emergency, commercial, cabs, defense and custom engineered vehicles. All we learn in one area contributes to leading edge innovation in others
Every Marion is built from the ground up, designed collaboratively, with valuable insights of our customer, sales team, shop floor crafts, engineers and suppliers
Our technology and equipment. Marion's modern facilities run state-of-the-art computer technology and equipment that ensure product precision and performance.
Every person on our production team is a specialist – in aluminum and steel fabrication, welding, plumbing, foam insulation, hydraulics, vehicle electrical and electronics, or painting
We select vendors based on quality, warranty and service, not just price, so every component of a Marion product performs to our very high standards, and yours
We treat our customers and our people right – that's why 80% of Marion customers are repeat customers, and the average employee has more than a decade of experience with us
We create valued relationships with our customers. There may be no greater passion for delivering consistently exceptional quality and forming relationships with customers than here at Marion.
We're hardworking people who have a genuine interest in your satisfaction; we're not a corporation filling orders. We're easy to work with, flexible and determined and we demonstrate that in every contact you have with Marion and everything we put our name on.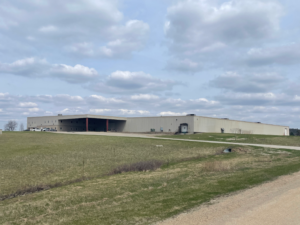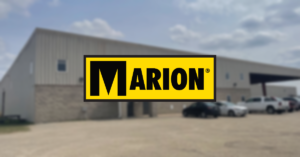 FOR IMMEDIATE RELEASE
May 12, 2022
Marion Body Works Adds Manufacturing Facility in Shawano, Wisconsin
As of May 1, Marion Body Works has acquired additional manufacturing space located in Shawano, WI, just 22 miles east of their main headquarters. The building encompasses 113,000 square feet of manufacturing space and the adjacent 7,000 square foot office includes 2 training rooms, employee lounge, and numerous meeting/conference rooms. The next few months will involve executing plans to transition the commercial truck body product line to the Shawano facility. The company is targeting fall of 2022 for full production at the new location.
"It is an indisputable fact that our customers' need for commercial truck bodies has increased and so has our market share of the product. This new manufacturing space will allow us to continue to serve our customers while also acting as a catalyst for continued growth of the product line at Marion Body Works," said Curt Ignacio, president and CEO of Marion Body Works. "It is important to me that our employees at Marion Body Works are given the tools they need to meet and exceed customer expectations. This new facility is a tremendous space addition that will enhance operations and throughput."
Marion Body Works is proud to maintain their headquarters in Marion, WI at 211 W Ramsdell Street. The company will continue to grow the product lines being manufactured at the main Marion campus. The addition of the new Shawano facility solidifies Marion's position for growth, and communicates the strength of Marion's industry presence for generations to come.
"The new commercial production facility is not just to help maintain and grow our market leading presence in this industry, but to make Marion a market leading employer in this new community and throughout Northeast Wisconsin." Ignacio continued, "Regardless of their facility of origin, all products with the Marion name will bear the same high quality our customers have come to rely on."
Categories: Manufacturing
211 W. Ramsdell Street
Marion, WI 54950